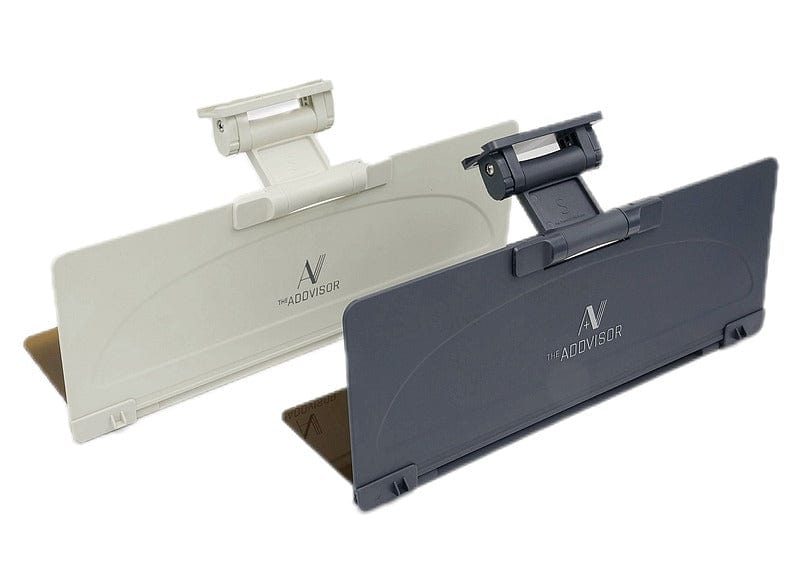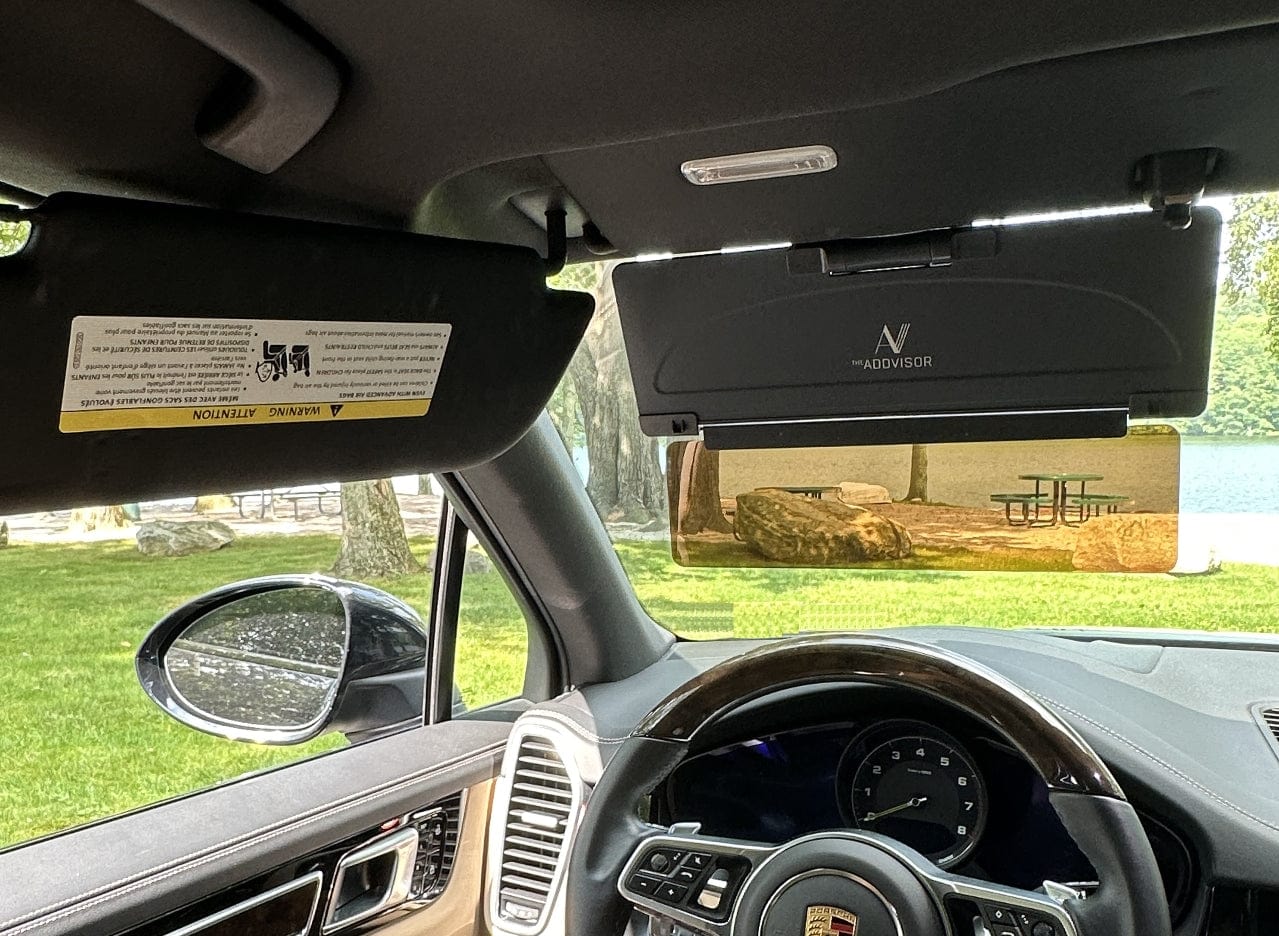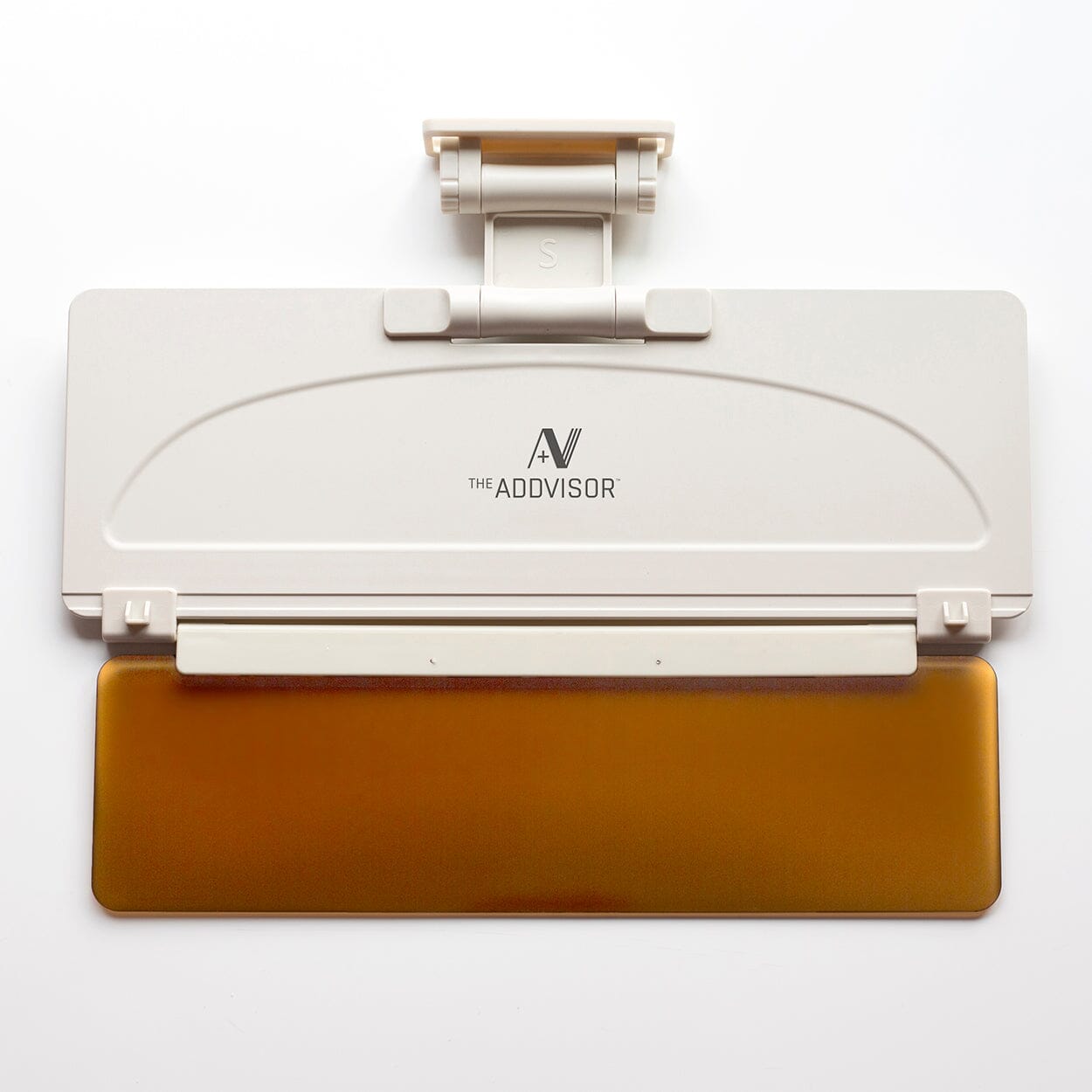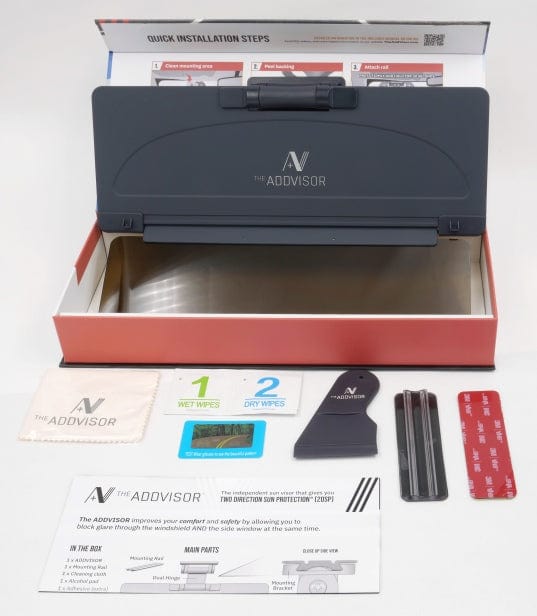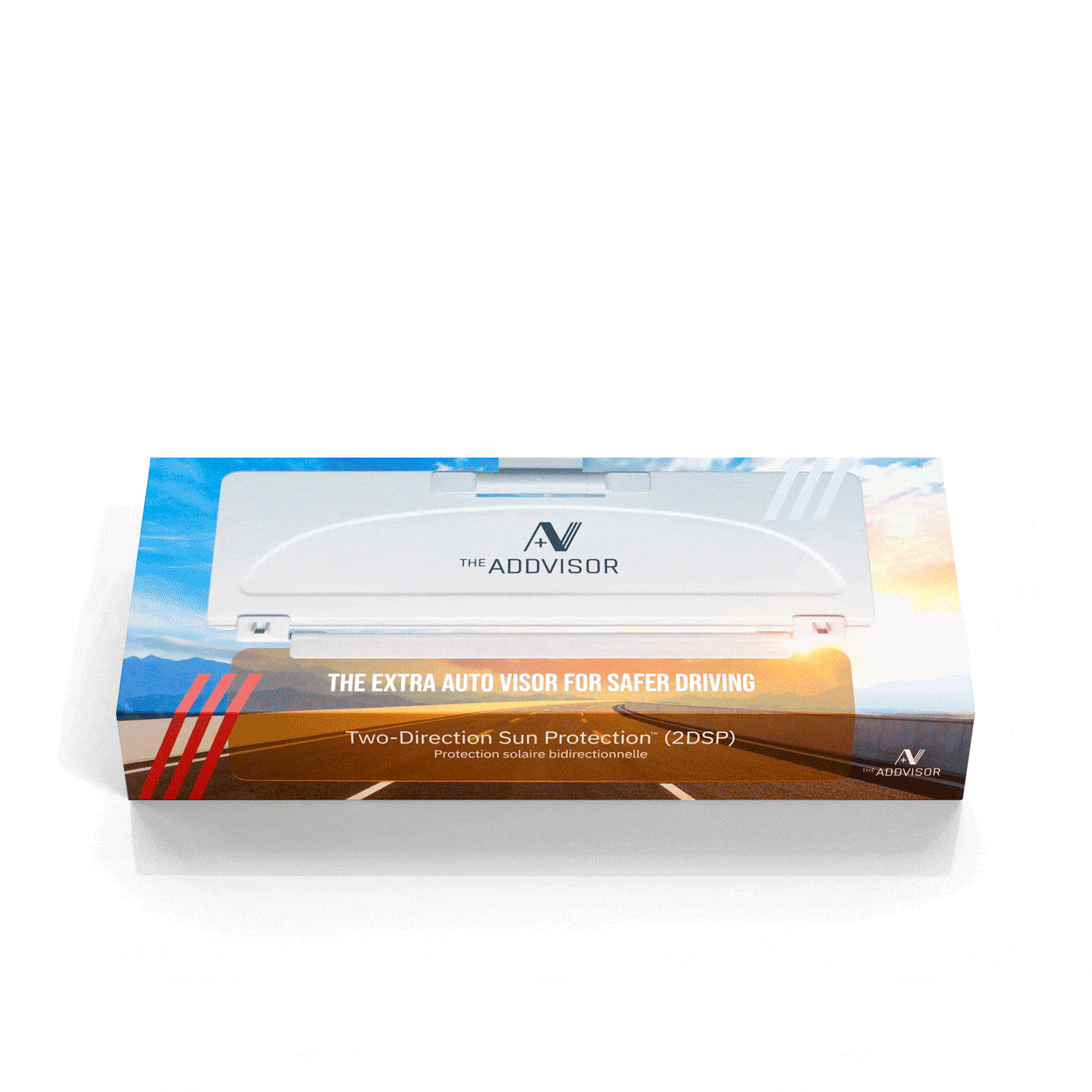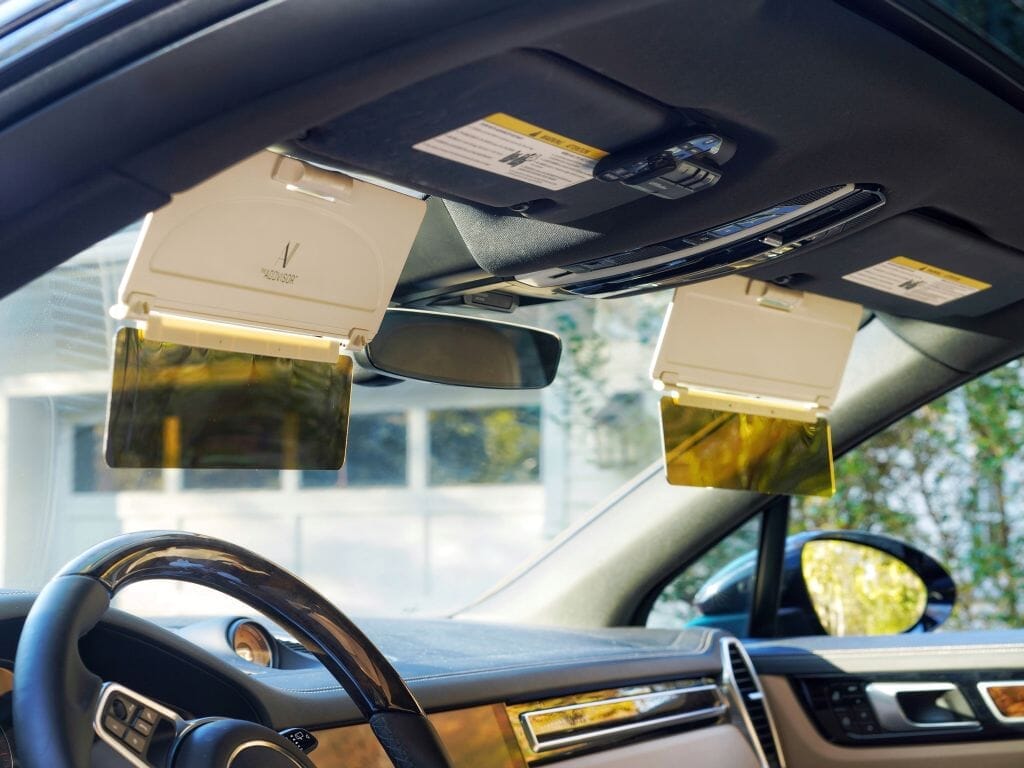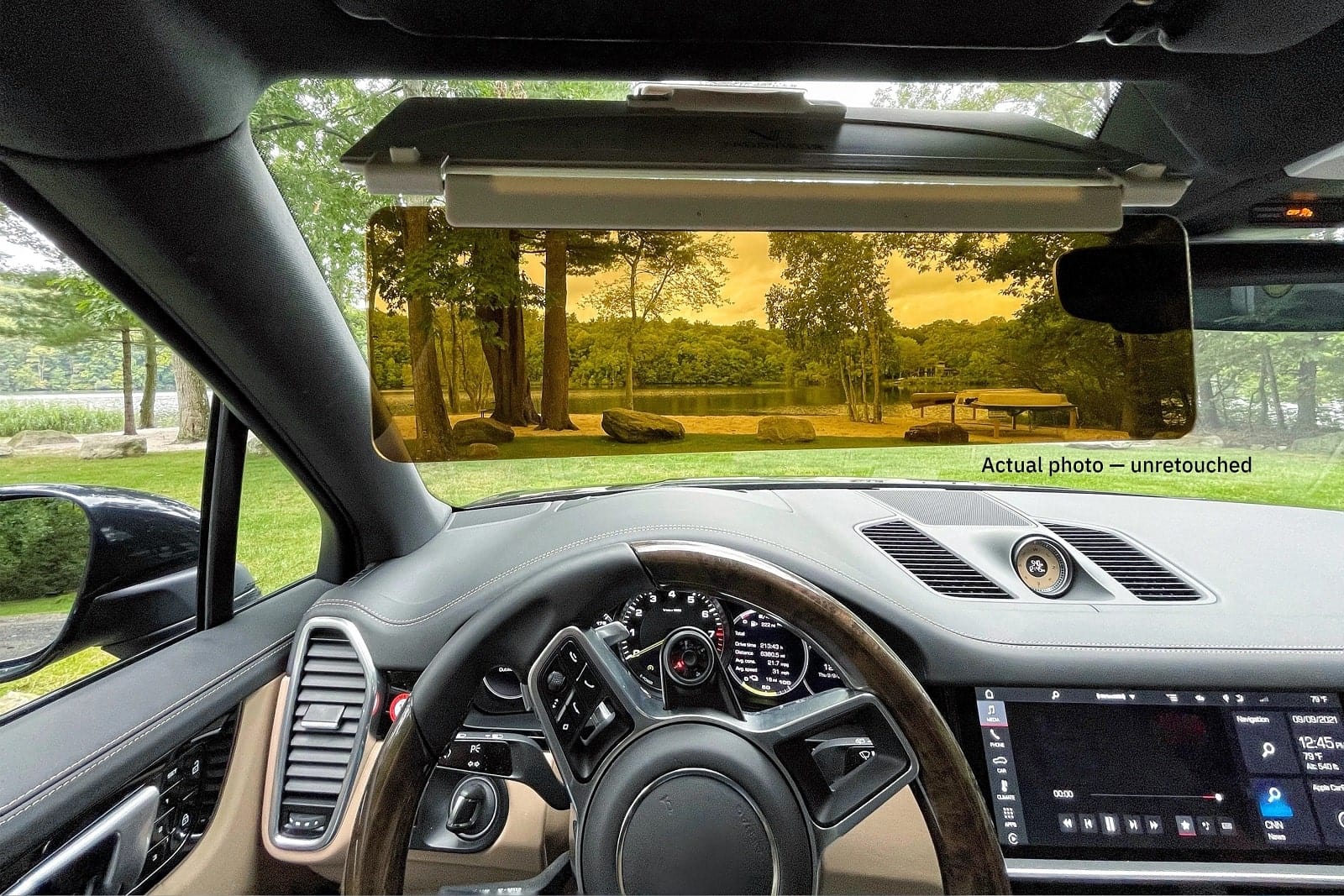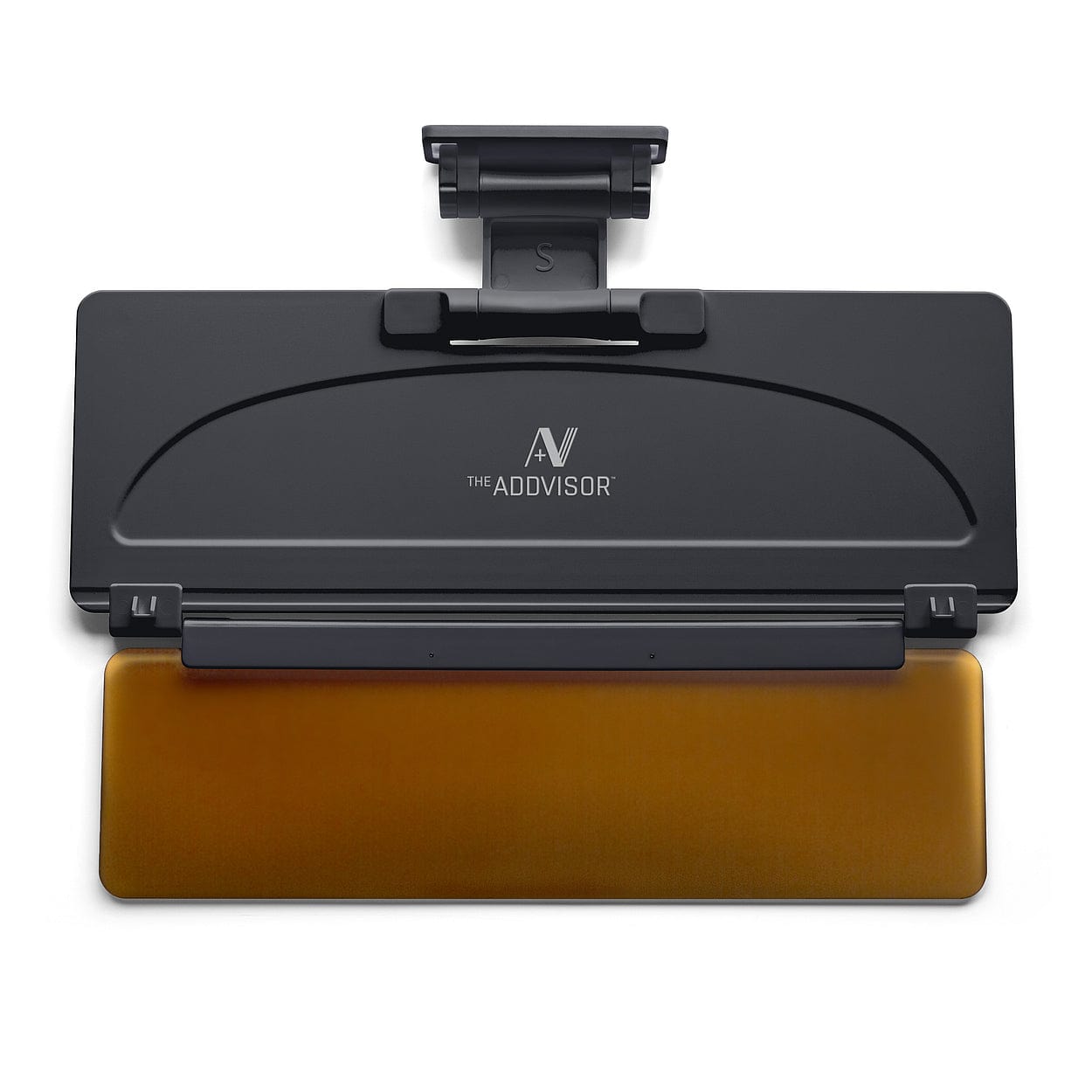 The ADDVISOR Plus
Get another for your passenger, second car, or a gift
-> Buy 2, get 15% every second one
(Max 3 discounts per order)
---
Opaque visor + Amber tinted extension
The only independent visor that protects your eyes—and your safety—from two directions at once. Easy to install, put your ADDVISOR exactly where you need it then move the car's built-in visor to the side window.

Set up 2DSP, avoid the duck-and-flip, and enjoy your drive.

Two-Direction Sun Protection™ (2DSP) in virtually any vehicle
Polarized Tinted VISOR for enhanced UVA & UVB protection without sunglasses

Two colors (Ivory and Charcoal) available to blend with the most common light or dark interiors
Shorter drivers enjoy better glare protection with flexible positioning
Does not interfere with visor-mounted accessories like garage door openers
Stows conveniently out of the way when not in use
Genuine 3M adhesive strips stay attached in all temperatures and remove without a trace

The ADDVISOR is not like cheap clip-ons or 'extenders'. It is the only completely independent add-on visor that blocks glare through the windshield while your car's built-in sun visor can move freely to the side window.
Select Ivory or Charcoal to blend with light or dark interiors before adding to cart.
Less than $20 a month in 4 interest free payments* use [Shop Pay] Installments at checkout. (*Exact payments vary based on quantity ordered, taxes, or shipping choice)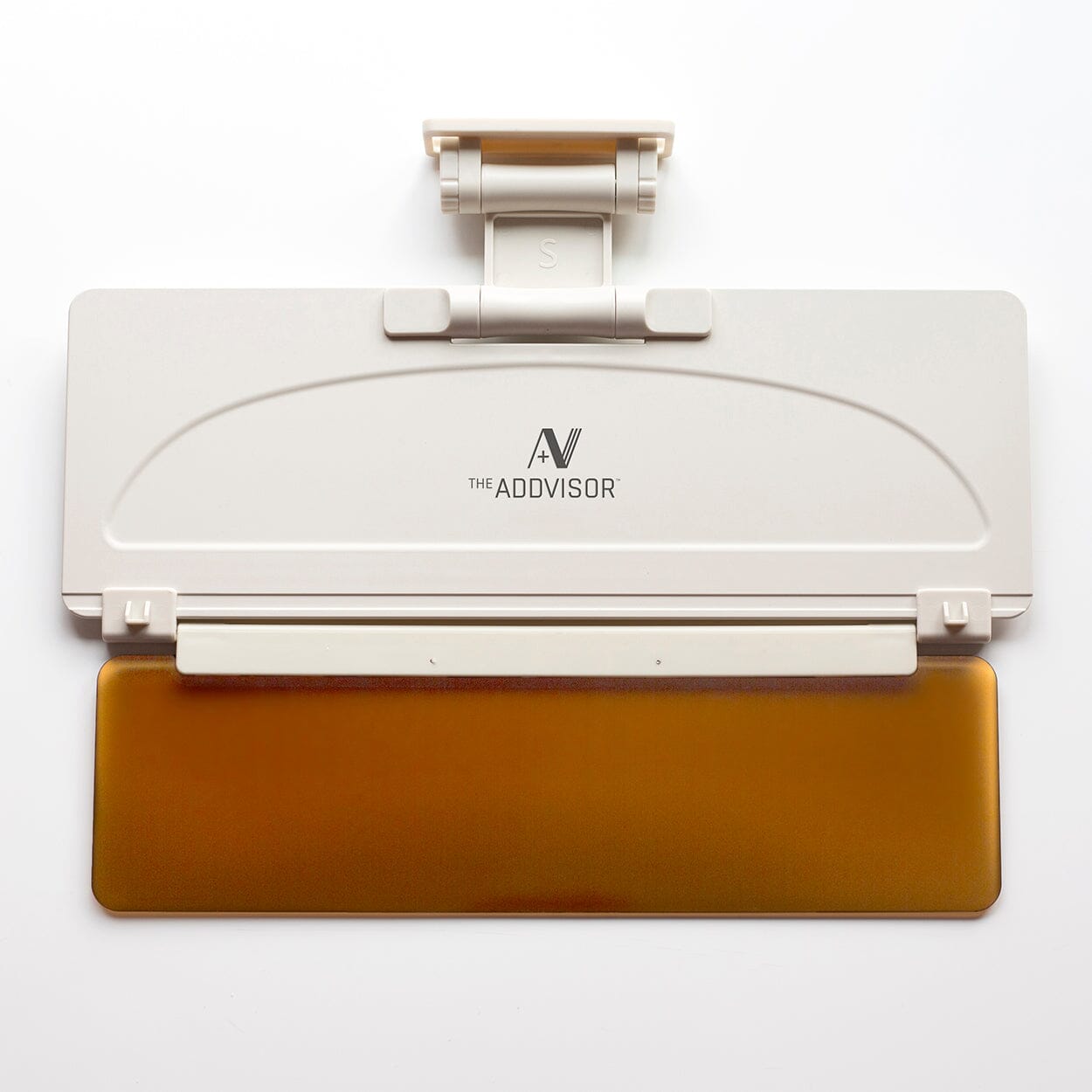 Great invention!
Waited for the black version to match the interior of my vehicle. A great product. It certainly blocks out the sun and allows for the use of the vehicle's visor on the side. Great invention!
Great replacement on older (1991) car where replacement visor is no longer available!
I was a reluctant buyer of this last resort visor replacement. I inherited a 1991 Toyota Corolla LE with the driver sun visor and clip missing. I tried multiple websites to find a replacement visor, including scrap yards, but to no avail. I figured it would be polarized sunglasses until I ran across the Addvisor during website searching. I paid extra for 2-day shipping, which arrived on time as promised.
Installation was easy. What is impressive is the polarized see-through shade attachment. When driving into the setting sun, you can adjust it and the visor to block the bright sun and cut out the glare. As for the car window to the driver's left side, mine happens to be tinted, so I was not as bothered by it.
Overall, a great solution for a missing sun visor.
Great extra visor
Need a better way to place the windshield tape I got mine on a little crooked
Just what I needed
This really helped my morning commute.I drive every morning up a mountain road primarily eastbound, not having to flip the sun visor keeps both hands on the wheel
It's great to hear how The ADDVISOR makes your driving safer and more comfortable, thanks!
This is a very well made product
This is a very well made product and I have been able to find nothing else like it. My old truck had two visors built in, but my F-150 does not, and driving a winding road flipping the visor back and forth is not only annoying, it's dangerous. Even the packaging this thing came in showed a lot of thought and care with individual compartments for the various pieces.
If I could change it at all, I'd make the connecting arm just a wee bit longer because the truck's headliner is so thick that the visor won't quite close the gap at the top. When installing, I would recommend carefully dry-fitting and even leaving the whole thing assembled when initially sticking the mounting strip to the windshield, then carefully sliding the visor part back off so you can put good pressure on the mounting strip. The instructions say to measure and install the strip by itself, then attach the visor, but I did that and then wasn't happy with the position. Once that strip is stuck on the windshield, it's a pain to remove, but the company thoughtfully supplies an extra piece of adhesive for butterfingers like me.